25 February 2023
Raheen Woods Hotel, Athenry
Fundraiser for Athenry Adventurers RPG Club
Opening Hours: Saturday 9am-9pm
A Visual Guide for AthVentureCon
We are endeavoring to be welcoming and inclusive to all members of the TTRPG community, including those with additional needs such as Autism. To that end, we have prepared a Visual Guide for AthVentureCon. This will show you photos of the venue and explain what to expect when attending the con tomorrow. We hope this will help to alleviate any anxiety ahead of the big day. Please note, our volunteers are always available too, should you need any additional assistance. The volunteers will be in bright green t-shirts with the AthVentureCon Logo.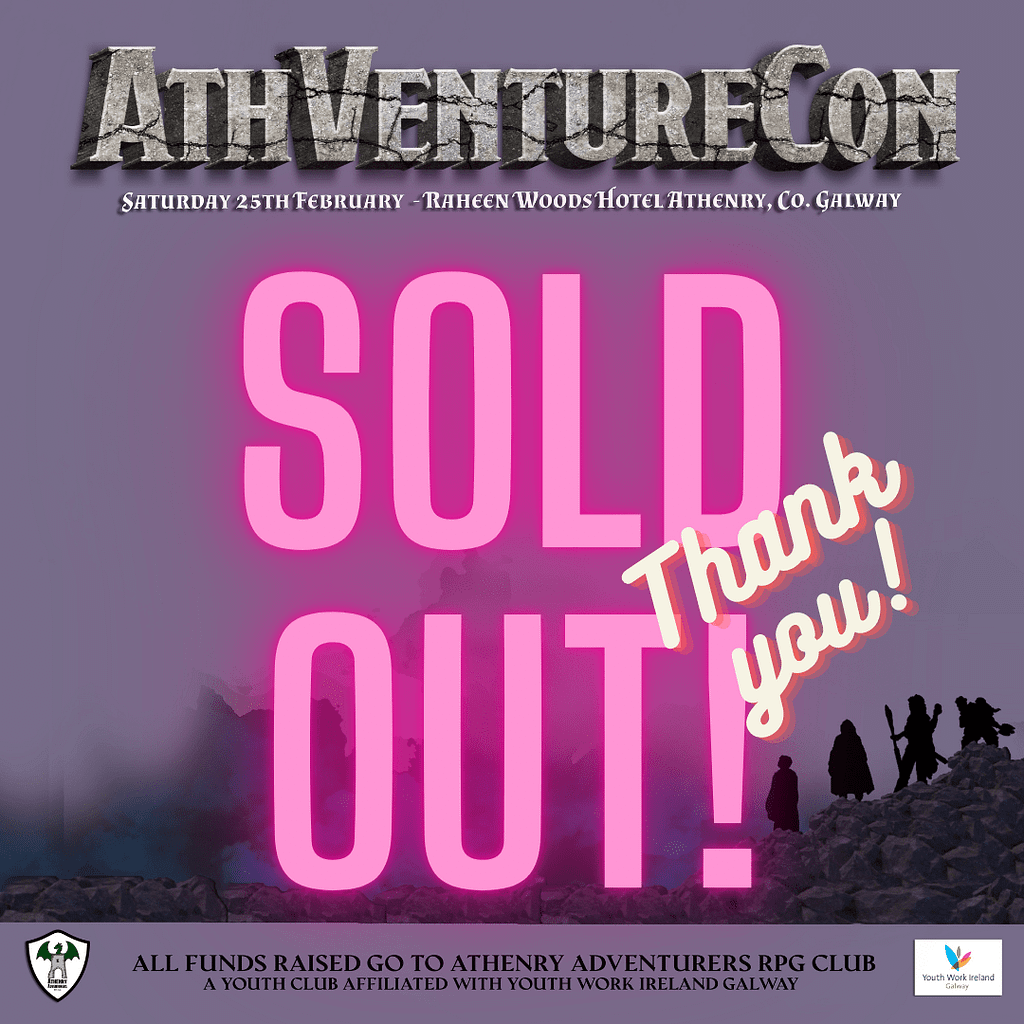 Join us for the very first AthVentureCon!
AthVentureCon started as just a small, volunteer-run, fundraiser for our RPG youth club – Athenry Adventurers, but thanks to the support of the Irish TTRPG community, it has quickly blown up into something we could only dream of!
The day will feature 40+ tables of Table-Top Role-Playing Games, Board Games, wargame demos, cosplay, panels, workshops, vendors and artists and so much more.
AthVentureCon will feature a wide variety of TTRPGs, not just Dungeons & Dragons, and will have tables for ages 12+ and 18+. We have so many other exciting surprises in store, so be sure to click the images below for more information and follow us on social media!
---