We are delighted to announce that we'll be working with the wonderful and talented folks over at West of Ireland Cosplay to bring you some exciting Cosplay events and activities. There will be something for everyone whether you're an expert, complete beginner, or somewhere in the middle!
Details will be announced in the following months, but for now you've plenty of time to get started on your own cosplay costume. The relaxed nature of AthVentureCon makes this the perfect opportunity to try out a new costume, work on some new techniques, show off your very own original character, or simply dust off those old elf ears.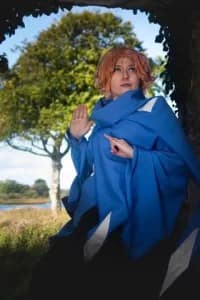 The West of Ireland Cosplay Community is a community driven group that is co-organised by Chloe (Coschloo) and Michelle (gooperchickenface). The aim of the group is to bring community events year around for cosplayers To learn, craft and get to know other people in the area.
Chloe and Michelle are delighted to be assisting AthventureCon 2024 in bringing a little bit of cosplay to the event. With years of experience in the hobby under their belts, they are hoping to provide a space for folks to learn something new, to showcase their TTRPG based cosplays and to maybe make some new friends. Please stay tuned for announcements as events are finalised!